Patriots, Tom Brady Emphatically Slam Book Shut On Deflategate
It's done. It's over. It's taken two years, 18 days, and countless wasted hours of radio, TV, hot takes, and barstool banter, but it's finally behind us. The most oversensationalized sports story perhaps…ever, finally sent to its final resting place, hopefully in the 9th circle of sports hell with Brett Farve's retirement comebacks, The Decision, and literally anything featuring Tim Tebow. That of course being the ridiculous saga of Deflategate.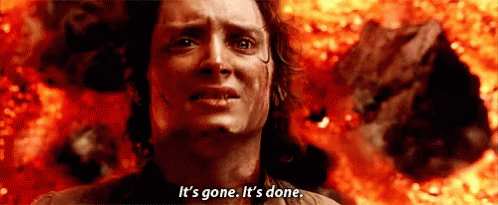 Deflategate got so convoluted that at times the majority of spectators had to pause for a moment and remember what the actual narrative of the damn thing was at times. Was it an owed punishment for the spectacle that occurred around Spygate? Was it just a smear job to league's most controversial franchise? Never again will we have a sports moment that elicits the town drunk to bring up the Ideal Gas Law while at a sports bar.
Deflategate showed us just how fragile our news cycle can be via social media. And this was BEFORE fake news became all the rave. Who'd have thought you started a trend of "alternative facts" back in 2015 Chris Mortensen.
But no more.
The Tom Brady revenge tour put the final nail in the proverbial coffin. And like so many times in the last decade, the Patriots got the last laugh.
Sure, 90% of the country probably openly rooted for the Patriots to take that big tumble in Super Bowl LI. And my goodness they nearly did. But perhaps in the conclusion that only such a ludicrous affair Deflategate has been, Tom Brady solidified himself as the greatest QB in NFL history, while sending Deflategate into utter irrelevancy.
Now granted, here we all are writing our final farewells on Deflategate this hungover Monday morning instead of just never speaking of it again. I'm sure some in this industry will truly be saddened to see it go. But there's no doubt that posting the single largest Super Bowl comeback in NFL history, shattering records on the biggest stage with a career legacy somehow still in question, Tom Brady reminded us just how silly it was to question the PSI pressure in his footballs.
And it truly was a record night for not just the game, but the man at the center of it all. Tom Brady posted some absurd numbers after getting kicked down. Here are just a few of the Super Bowl records shattered last night:
(68) Most pass attempts
(43) Most passes completed
(466) Most yards gained
The five-time Super Bowl champion has now led five game-winning Super Bowl drives, matches only Charles Haley with five Super Bowl wins, while winning his record fourth Super Bowl MVP.
The cake eaters will always find something to latch onto and proclaim somebody's success isn't always quite earned in fairness. But it's time for the rioters to find another scapegoat. Time to topple another regime, because when pushed against the wall and proclaimed as this league damaging monster of a step child, the Patriots and Tom Brady showed it never really mattered.
And for as much of a 1%er event the Super Bowl has turned into (even with a down year for ticket prices among a down year in viewership around football as a whole) Pats Nation rose up (see what I did there Falcons fans?) to do their job and answered their call during the trophy ceremony.
League commissioners always get booed at the trophy ceremonies and drafts, but the level of boos that rained upon Roger Goodell as he had to stare into the eyes of his maker (RKK – Robert Kraft) was just unheralded. A split stadium, not even a Gillette Stadium crowd, they ran Goodell right off the field in deafening unison.
And while we didn't quite get a Goodell to Brady handoff explicitly, the two parties caught each other on the field following the game and prior to getting on stage. Even from the sky cam via a TV some 1600 miles away I could feel the awkward tension in the handshake. I simply wonder if Tommy Boy dropped a subtle "Roger that" to wrap whatever was said.
By the time the duckboats hit Boylston Tuesday morning it'll have been 746 days since Roger Goodell set foot in Gillette, and that number will be some more 205 days by the time the Patriots open up the season come some Thursday in September. The league office needs to spend this offseason maturing a wee bit, quit hiding from a manufactured controversy they let steamroll into a full avalanche. It'd be chicken shit to allow this conversation to go on further than today, and being MIA for a season opener that includes a ring ceremony would be the lowest move in Goodell's regime. The Tom Brady exclusions in ads and bumpers among NFL originated media should come to an end. For the sake of everybody, just let this die here today.
So we pour one out for our homie, the motivation that fueled the flame behind one of the best seasons and hands down the best Super Bowl and allowed us to talk about air in balls for an astounding two years. It wasn't quite beloved, so let's never speak of it again. Que the duckboats.
I am the founder and editor-in-chief of The Runner Sports. I've been an avid sports fan since I was a child and have turned that love into a profession. I will watch, comment, and break down anything I can get my hands on, from football to white water rafting in the Olympics. Your visit means a lot to me, so thank you for your readership.
Latest posts by Tyler Arnold (see all)